Gooseneck Coffee Co. is a coffee roaster in Detroit looking to expand from a single location to regional/national distribution. We crafted a look and feel for them (including packaging, collateral, merchandise and a website) that would signal their brand values to distributors and a new population of prospective fans.
Each of their four categories of coffee got its own illustrated logo.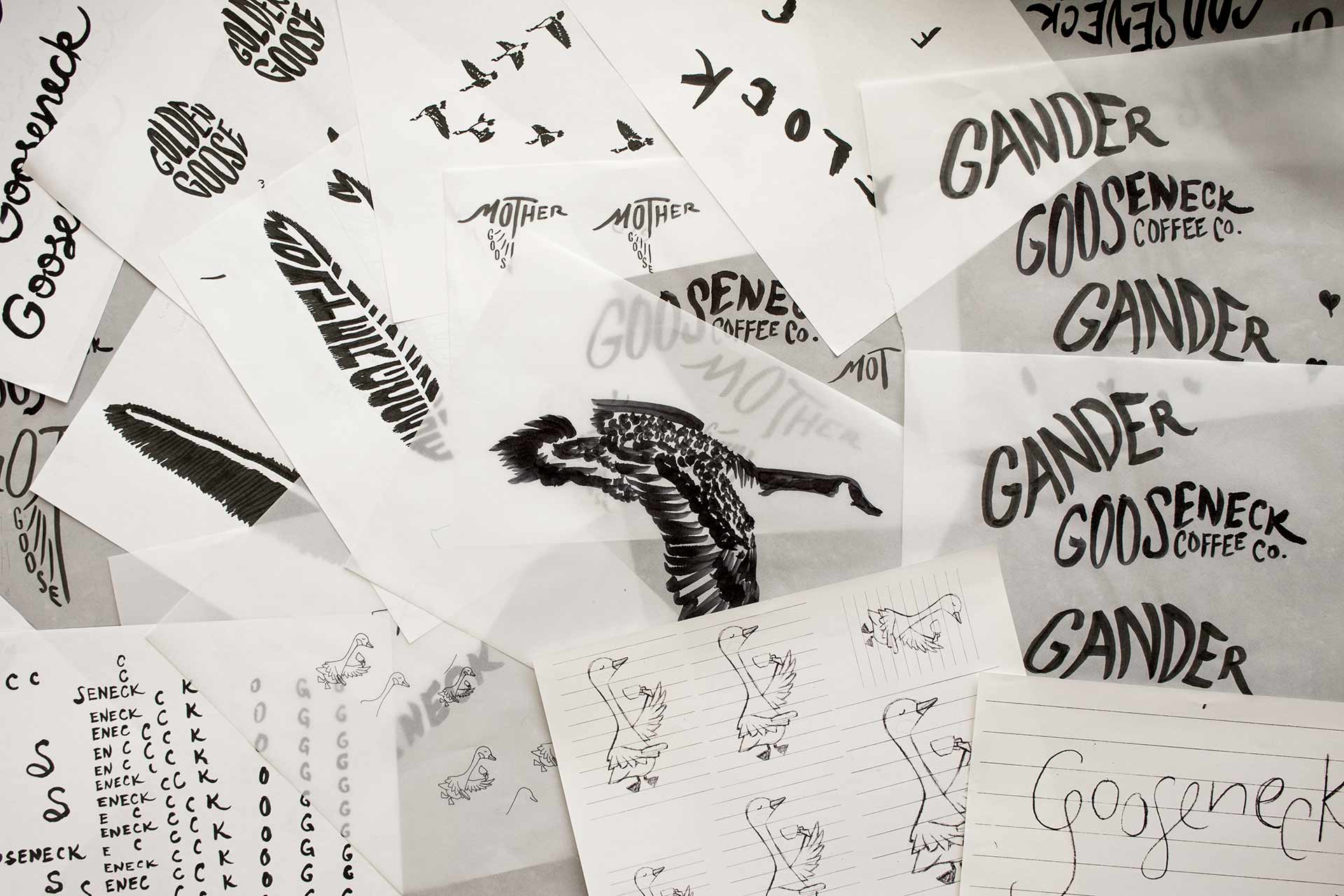 To reinforce how roasting pulls out different flavors in the coffee bean, we created a "tasting notes" color palette by sampling a photograph of coffee and curating the most expressive color pixels.
Packaging is printed on a biodegradable bag and uses a sticker system to make for efficient flavor swaps.
For their new brand launch, we designed lots of merchandise, a website, stationery, packing materials, and a mobile brew bar.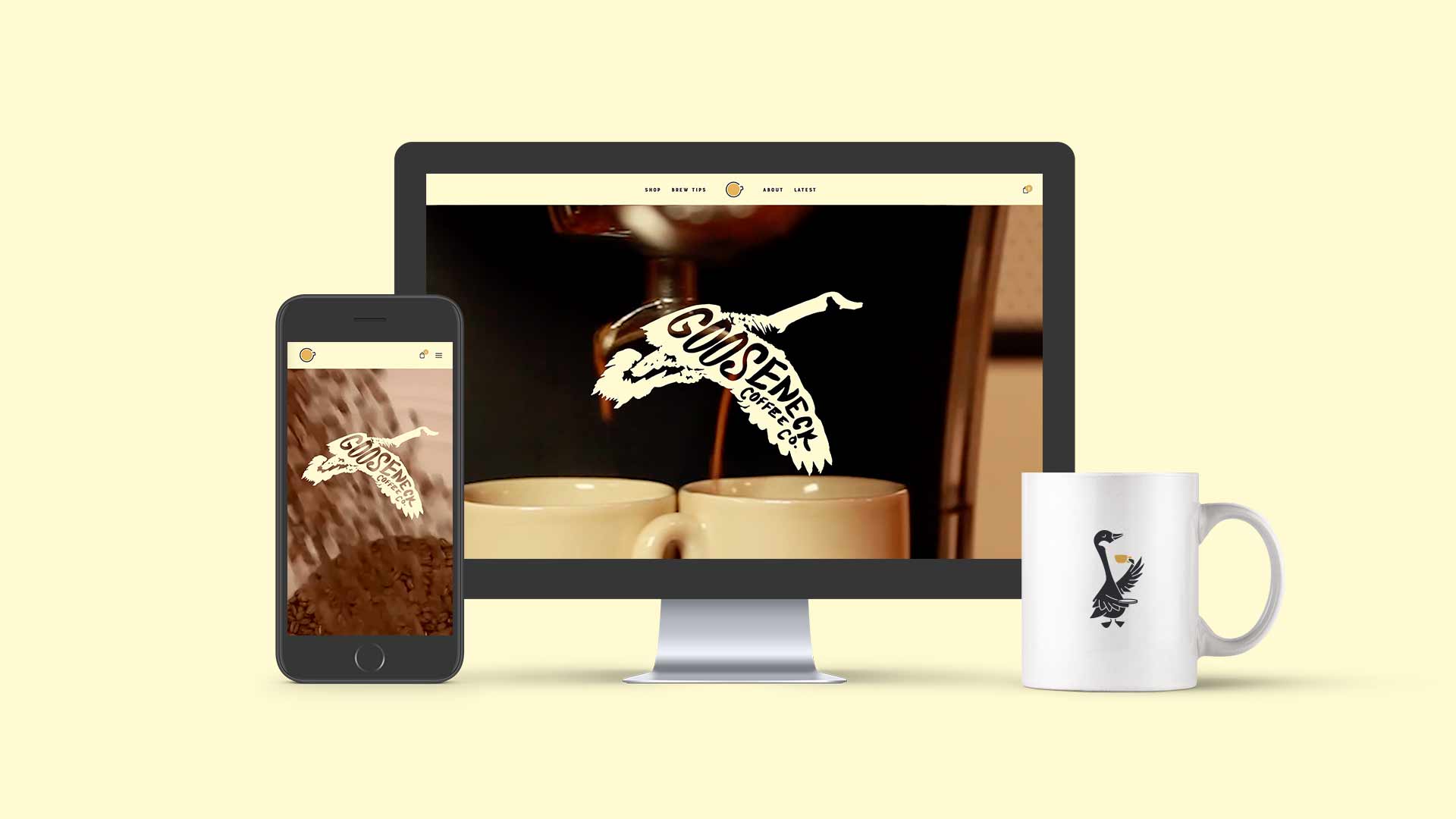 PROJECT LINKS
CAPABILITIES
Creative Direction
Branding
Illustration
Type Design
Website Design