The Cheesecake Factory asked us to re-think their website so people could easily navigate their massive menu, seamlessly place an online order, and get more use out of the locations page, all while building brand appeal around their inclusive brand promise of "something for everyone".
Knowing TCF was looking to grow their appeal for a younger generation, we started by benchmarking some of the UI patterns that our target audience uses most. We were drawn to the way Netflix and Airbnb make it easy and highly visual to navigate large content sets, as well as how Instagram and Tinder allow people to flag content they love (or pass on content they don't).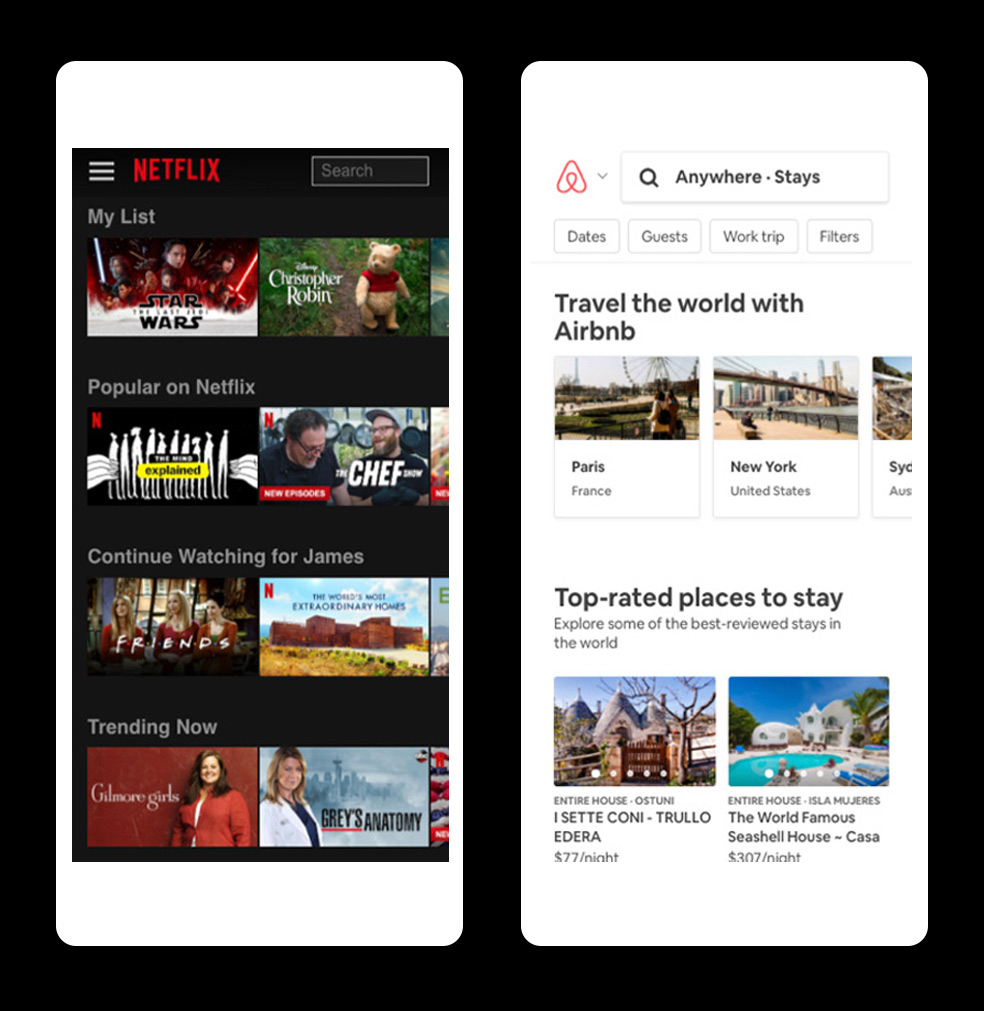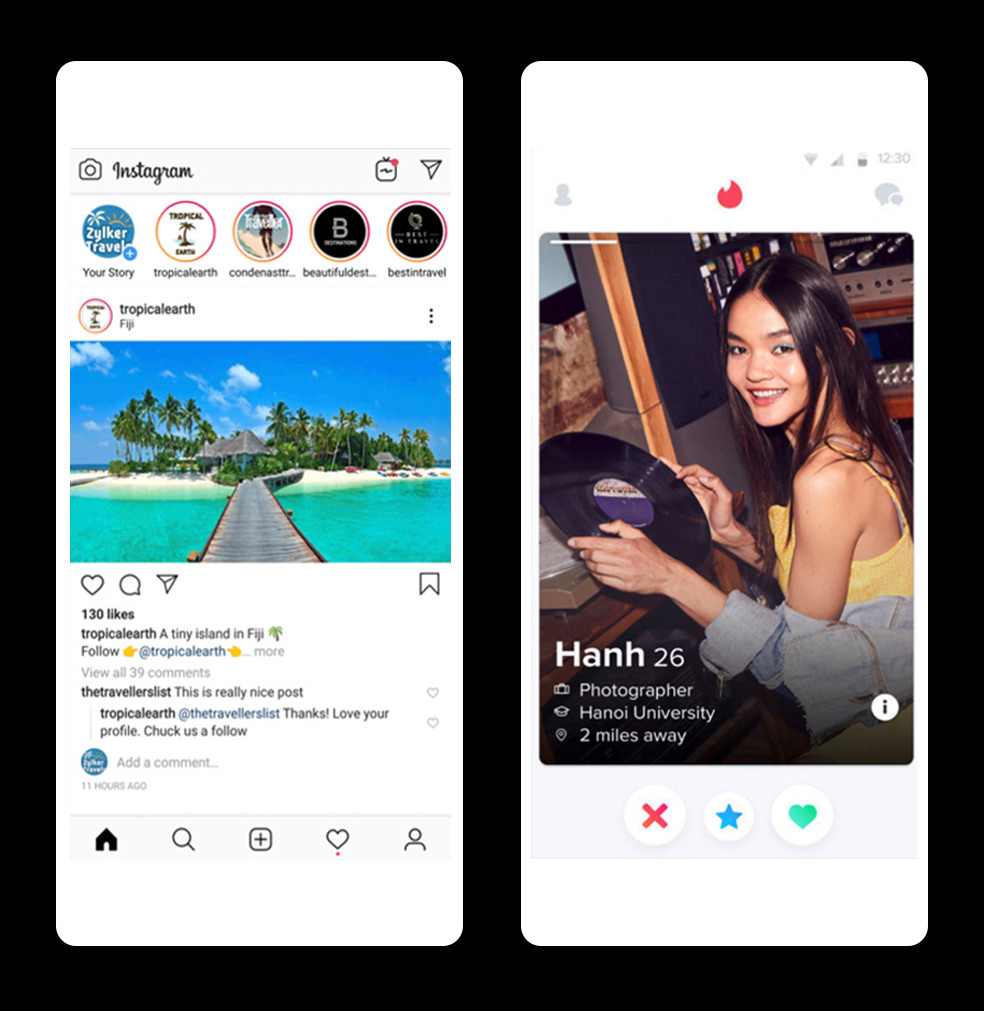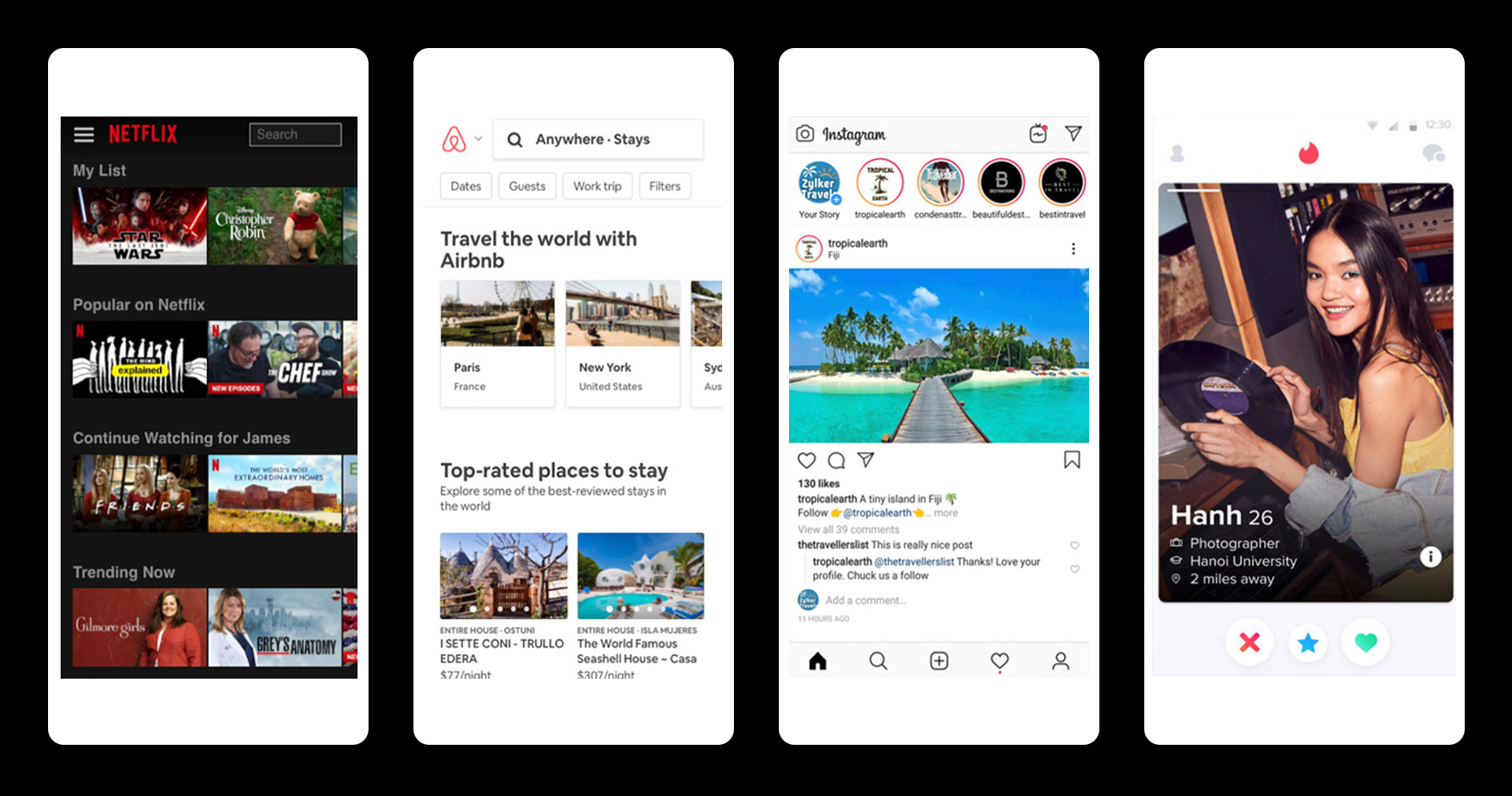 We used a component-based approach that would allow TCF to re-use and re-skin our proposed site architecture for different sub brands, so for example their restaurant site can feel more festive while their The Cheesecake Factory At Home (grocery) brand can feel more intimate.
TCF has a famously huge menu (over 200 made-from-scratch items!) in an effort to ensure everyone feels welcome and can find a dish they like. For large amounts of similar items, people have an easier time parsing them when you give them images. So we built a filter-able Netflix-inspired side-scrolling menu that also allows you to hide, save, or add items to your cheesecake queue as you go.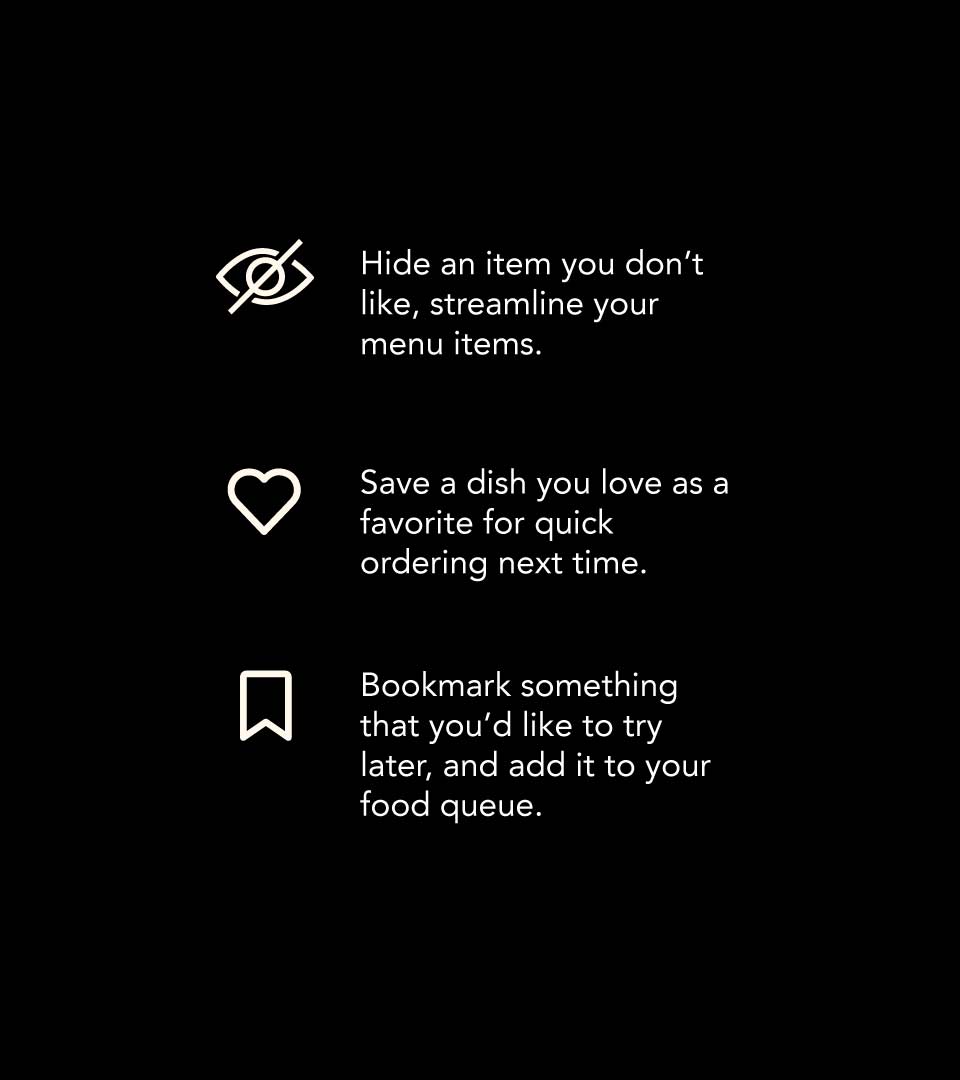 We found that for locations, people will typically use their native apps to map and get directions, but they come to the site's location page for specific location information. This led to a re-prioritization of content, going from a giant map and hiding restaurant info behind a click, to a card-based approach that surfaces detailed restaurant info and links to your map apps for directions.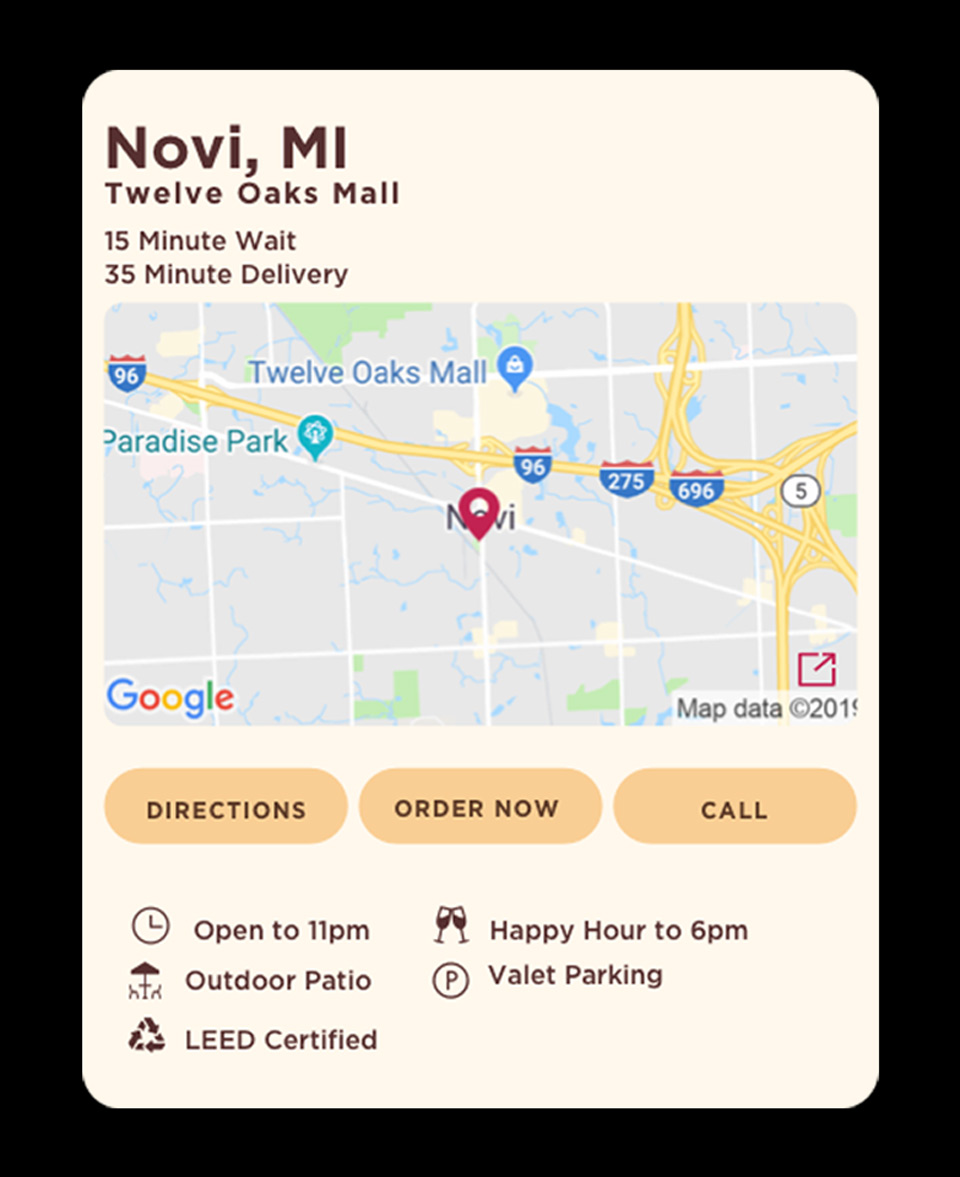 As another way to help people quickly parse the menu, we created a "food mood" quiz that can act as a virtual server, walking you through a series of this-or-that prompts to narrow in on a select list of recommendations.
PROJECT LINKS
CAPABILITIES
Creative Direction
UI Design
Design Strategy